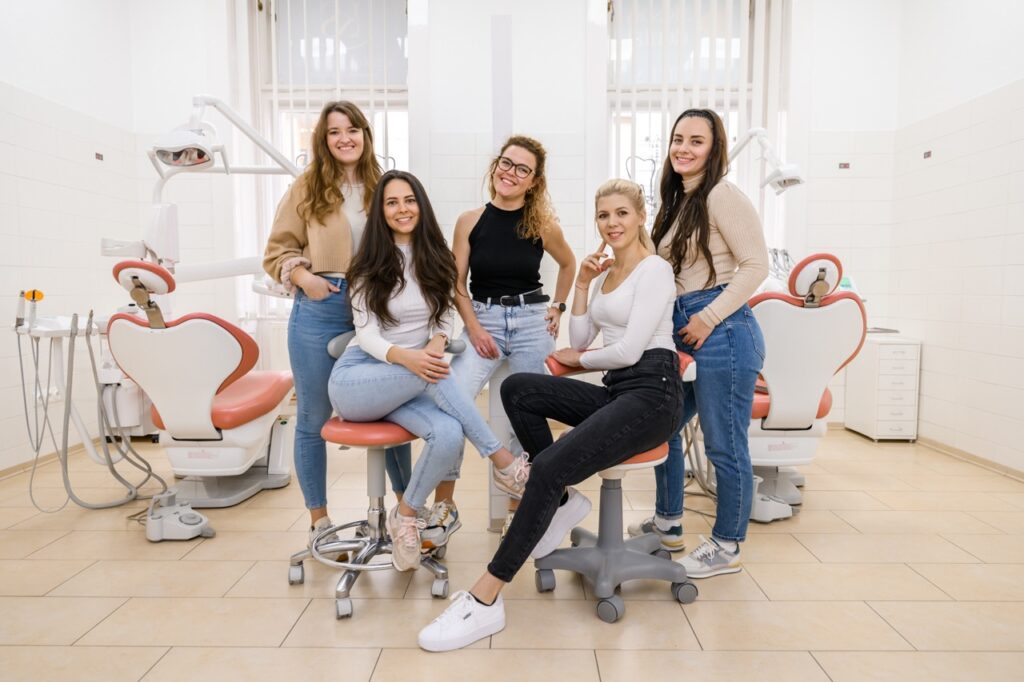 The place where confident, beautiful smiles are born!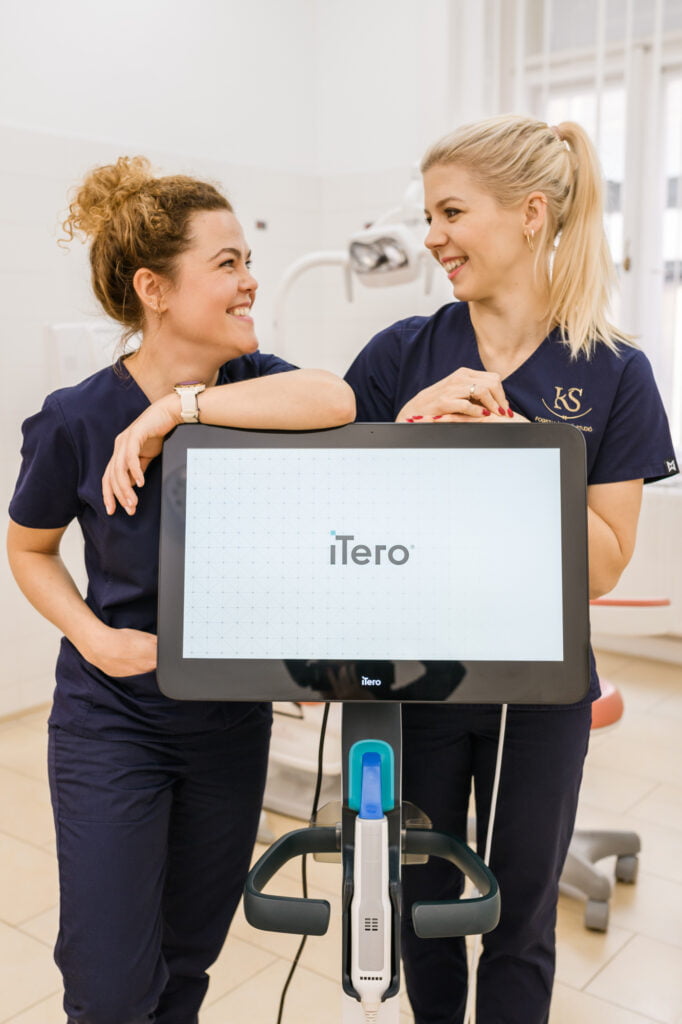 In today's fast-paced, mass-produced world, we dreamed of establishing a Studio where the patient does not feel like just one of many others, but the first one!
Our Studio is also a place where, in addition to the premium orthodontic service we also encourage and help our patients to adopt environmentally conscious oral care and life. With various programs and campaigns we try to extend this approach beyond the treatment chair.
This is one of the reasons why we decided to move towards fully digital operation to reduce our environmental impact. In addition, we got us into the topic of sustainable oral care. Protecting our environment was a primary consideration when choosing the additional dental care products we give and offer you.
We believe that a beautiful smile and good dental health can be achieved and preserved in a sustainable way.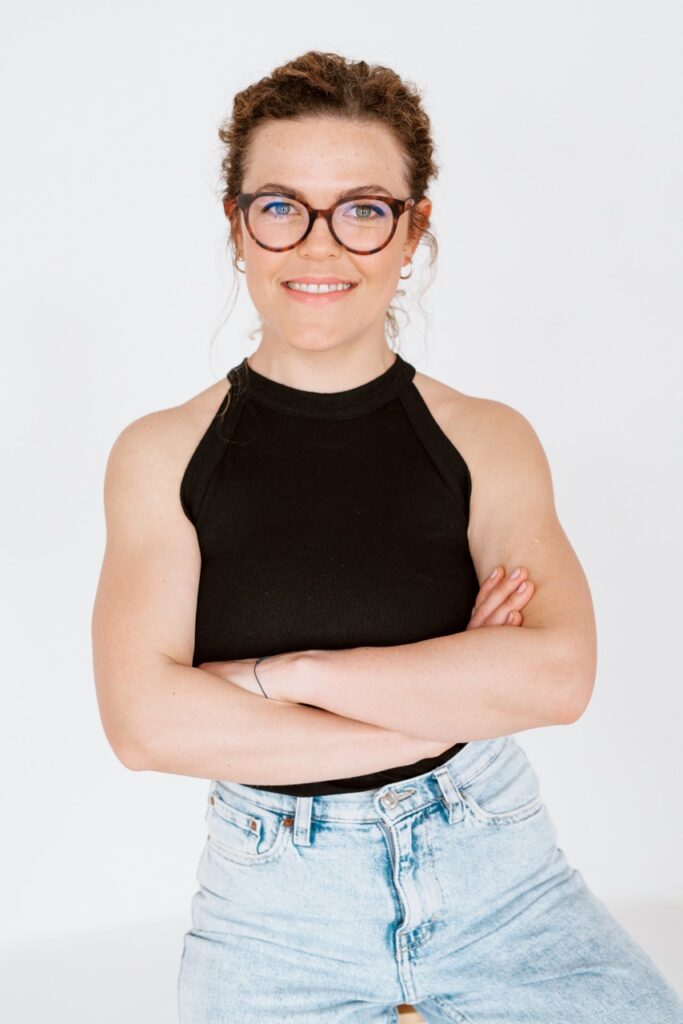 Dr. Sarolta Kovács Orthodontist specialist
"Because laughter belongs to every human face!"
I have experienced that a beautiful smile has a huge impact on our quality of life.
Today, orthodontics goes beyond the simple arrangement of teeth, we design smiles taking into account individual facial aesthetic requirements.
Thanks to digital smile design, I can create the most beautiful smiles in the shortest possible time.
The part of orthodontics that I represent is an extremely dynamically developing area of ​​medicine. I regularly participate in domestic and foreign professional trainings in order to learn these innovative techniques.
I believe in timeless quality and uniqueness.
I live and work in an environmentally conscious way, which means that during my work I not only protect the teeth, but also the Earth's natural treasures.
100% return on investment
Orthodontics is a long-term investment.
A perfect smile boost your confidence and makes you look years younger, but it also plays a significant role beyond its aesthetic benefits.

Orthodontics serves to preserve the health of the teeth and of our general health. Regardless of which stage of life the treatment takes place or what problem we solve, the primary goal is always to improve your quality of life.

We do everything we can to make sure you don't have to fear the dentist or smile anymore.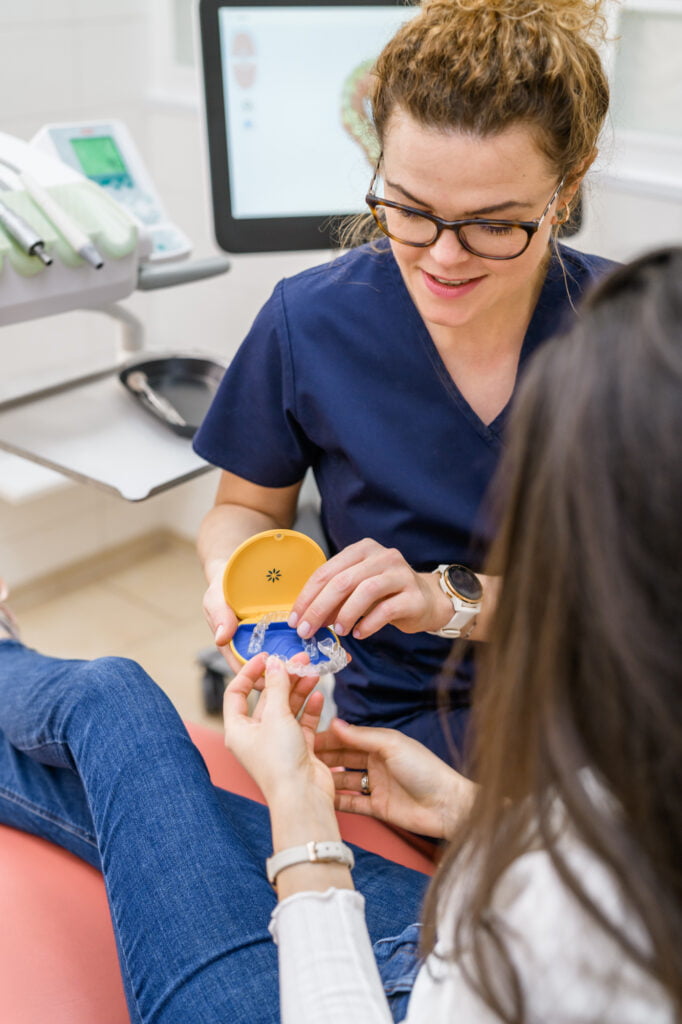 The treatment turn into experience
Forget all your previous bad memories and fears about traditional dentistry. An exclusive environment awaits you in our downtown Studio.

In our Studio, we do everything to achieve the most effective change with our premium orthodontic services in the shortest possible time and with the least possible intervention.

What happens in our office is not just the alignment of the teeth, but digital smile design that takes maximum account of individual facial aesthetics and the functional unity of the masticatory organ.

We use innovative technologiesí and work with modern materials and devices. The nice, helpful and always smiling colleagues are just an addition to all of this. From treatment to treatment, your smile will become more and more beautiful, so you cannot wait for the next opportunity to visit us again!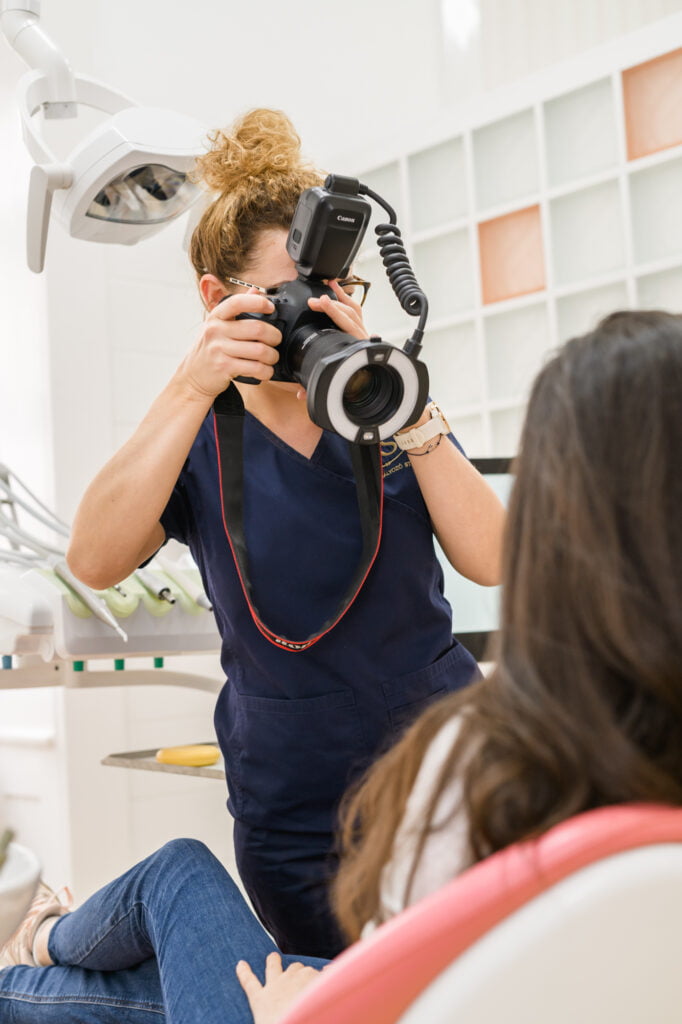 An investment for lifetime
Your smile is one of the first physical features others see. A beautiful smile tells the outside world that you take good care of yourself.
How was your time together?
FEEDBACK FROM OUR PATIENTS:
Chance brought us together, but it couldn't have happened any better, super team, kindness and expertise. Orthodontics was the longest 2 years of my life, but it was worth it.
I had a very positive first impression of the studio and the team. The place is very friendly and everyone is very kind and prepared. It used to be a big problem if I had to go to the dentist, but if I have to, I'm happy to come here.
Both of my children went to Dr. Kovács Sarolta and the younger one is still going. My older daughter got a dreamy beautiful smile, and her jaw pain problems disappeared. The orthodontist is very skilled, I can definitely recommend her! The clinic is beautiful. Reception colleagues are always kind and patient.
Both the equipment and appearance of the Studio, as well as the kind and flexible attitude that listens to our individual needs, had a positive effect on us. I received detailed and competent answers to my questions. I would gladly recommend the Studio to others!
Thanks to you I am no longer afraid of dental visits, in fact I look forward to all the opportunities that you will give me back my self-confidence and I can see the smile in the mirror I have always wanted.
A dear dental hygienist friend of mine recommended the Orthodintic Studio. I just had braces a year ago and I'm so glad I chose them. The whole team is professional, and the atmosphere is friendly and calming. I recommend them to everyone with all my heart.
The professional dedication represented by Dr. Kovács Sarolta is admirable and immeasurable! I was part of a period of gradually dosed, leading to a beautiful end result. I got full rows of straight teeth and a maximum smile full of self-confidence. Thank you again!
Real wizards :). And a good atmosphere is always guaranteed. The fear of the dentist's office is in the past, I can only recommend them.
The environment and the team are also friendly. I have already recommended and will recommend the Orthodontic Studio.
Expertise and an enthusiastic attitude await everyone!
Don't hesitate to get into orthodontics! Take a look at our portfolio.
Dr. Sarolta Kovács orthodontist
The trusting relationship between the doctor and the patient is
the secret ingredient of a successful treatment.
With precise digital planning
we do our best to be the most effective
with a short treatment time
we achieve change.
You cannot wait for treatment appointments to make your smile
even more beautiful.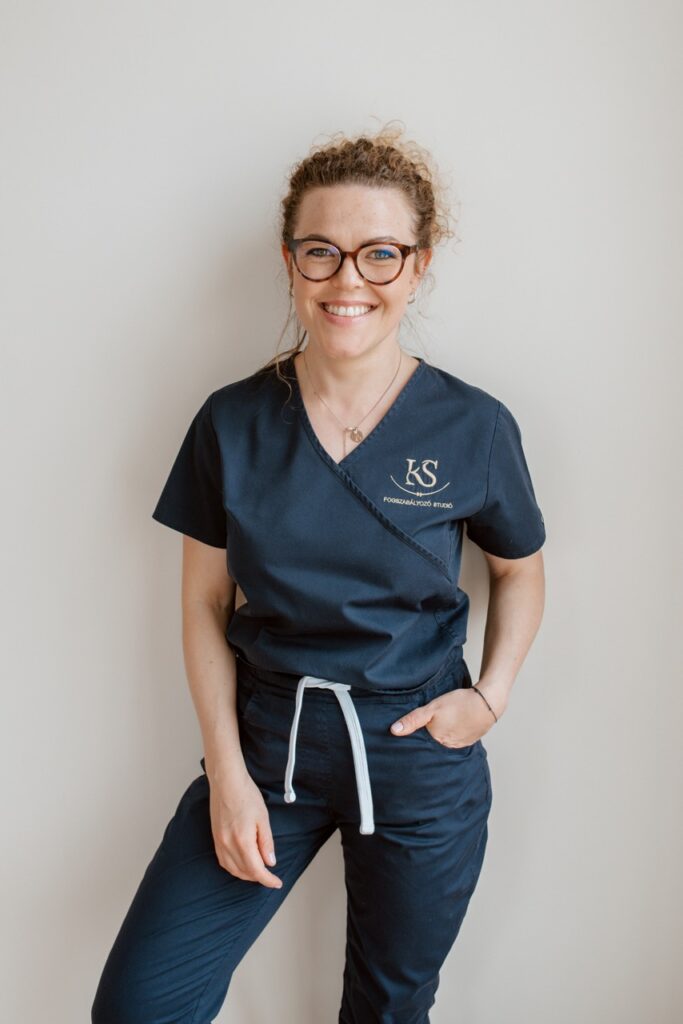 Find out more from our latest blog articles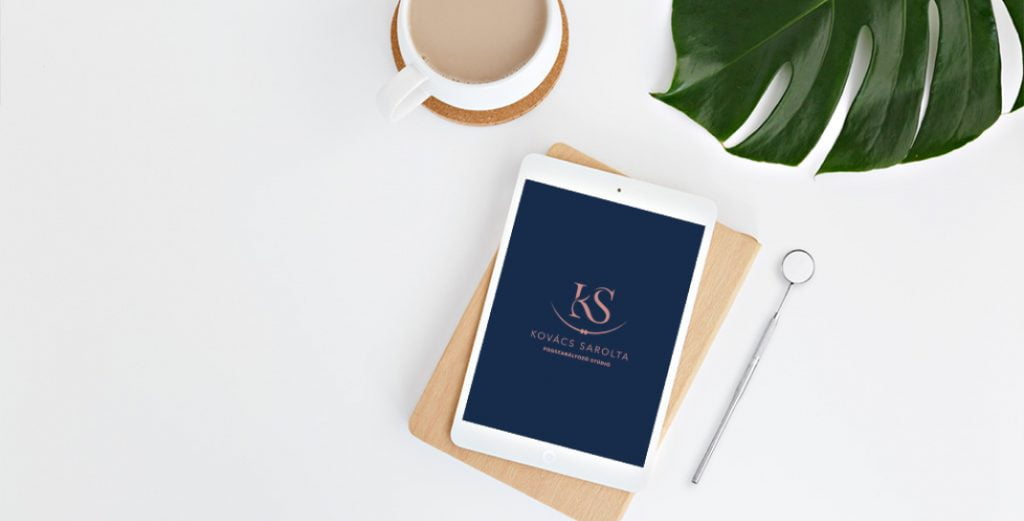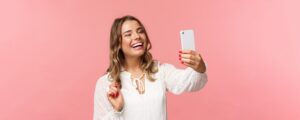 Érdekel hogyan néznél ki fogszabályozás után, szabályos mosollyal? Akkor jó hírem van! Csupán 60 másodpercre vagy attól, hogy megpillantsd jövőbeli
Olvass tovább »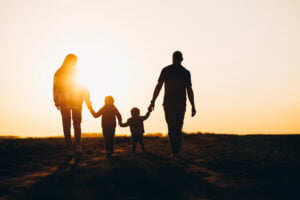 Horkolás? "Tokás" arcprofil? Helytelen testtartás? Szívbetegségek Állkapocs ízületi panaszok?    Tisztában kell lennünk azzal, hogy a szabálytalan fogsor – a szabálytalan mosolyon
Olvass tovább »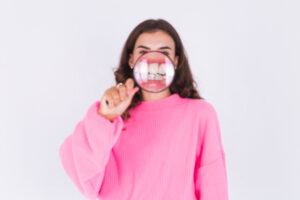 Miért torlódnak a fogaink? Mi okozza a fogtorlódást? Fogak torlódásának okai felnőttkorban Általános jelenség, hogy a bölcsességfogak előtörésének ideje nagyjából
Olvass tovább »
Ask for a personal consultation appointment
Just a text or phone call and we'll discuss everything.
FILL IN THE FORM BELOW WITH YOUR DATA
Enter your name and phone number so we can call you
TELL US WHEN WE CAN CALL
Choose a day and time when we can talk
YOU ARE READY FOR OUR CALL
You will soon receive all the help you need to smile confidently
First of all, we ask you to enter your personal data. Give a phone number where we can reach you at the requested time.
Think about when it would be appropriate to call and discuss further.
Don't miss the latest news: ask for our FREE letters with promotions, orthodontics and oral care tips!
Help us by describing in a few sentences the problems you have with your smile and teeth. That way, we'll be prepared when we call.
By clicking the "CALL BACK REQUEST" button, you accept our General Terms and Conditions and our Privacy Policy.
Live every moment of life without limits